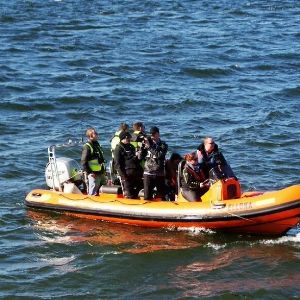 Glasgow city boats offer a wide array of marine services.  We only use UK Coastguard (MCA) and Royal Navy trained skippers to ensure absolute professionalism and safety. We have the most highly trained team on the Clyde – All Unlimited ships licenses.
✔ Boat Training – All aspects of marine boat training covered.
✔ Safety boat, such as standing by building or inspection works. On site safety boat training and set up – Anywhere in UK
✔ TV and filming – Anywhere in UK
✔ Boat / yacht delivery – We can deliver any type of boat, powerboats, ribs, yachts, motor cruisers – Worldwide – our skippers have unlimited certificates and licenses.
✔ Own boat tuition – any type of boat – Worldwide
✔ Safety and rescue cover for public events or music festivals
✔ Chart correction service
✔ Marine Risk Assessment creation
✔ Transfer of personnel
✔ Marine surveying or studies
✔ Any other reason you may need a boat.
✔ Free boat and lifejacket safety checks.
✔ We can provide skippers / crew / stewardesses 
✔ We can help you through the process of choosing and purchasing a boat
✔ Setting up safety boat and purchasing equipment
Please contact us to discuss your requirements or for advice on any marine matters.